ACTING TECHNIQUE
Stanislavski, Grotowski, Stella Adler, Chekhov and many more.

AN ACTOR'S WORK ON A ROLE

Konstantin Stanislavski

Translated by Jean Benedetti

Routledge



STANISLAVSKI THE BASICS

Rose Whyman

Routledge



THE COMPLETE STANISLAVSKI TOOLKIT

Bella Merlin

NHB



BEYOND STANISLAVSKI

Bella Merlin

NHB



ACTING STANISLAVSKI

John Gillett

Bloomsbury



SYSTEM OF REHEARSAL

Shomit Mitter

Analysis on Stanislavski, Brecht, Grotowski and Peter Brook techniques

Routledge



STANISLAVSKI, AN INTRODUCTION

Jean Benedetti

Bloomsbury



KONSTANTIN STANISLAVSKY


Bella Merlin

Routledge





AN ACTOR PREPARES

Constantin Stanislavski

Translated by Elizabeth Reynolds Hapgood

Bloomsbury



STELLA ADLER, THE ART OF ACTING

Howard Kissel

Applause



STELLA! MOTHER OF MODERN ACTING

Sheana Ochoa

Applause



TO THE ACTOR

Michael Chekhov

Routledge



MEYERHOLD AT WORK

Paul Schmidt on Vsevolod Meyerhold

Texas University Press



MEYERHOLD ON THEATRE

Vsevolod Meyerhold writings translated by Edward Braun

Bloomsbury





THE VAKHTANGOV SOURCEBOOK

Yevgeny Vakhtangov writings edited by Malaev-Babel

Routledge



YEVGENY VAKHTANGOV, A CRITICAL PORTRAIT

Andrei Malaev-Babel

Routledge



GROTOWSKI & COMPANY

Ludwik Flaszen

Routledge





ZIGMUNT MOLIK'S VOICE AND BODY WORK (The Legacy of Jerzy Grotowski)

Zigmunt Molik and Giuliano Campo

Routledge



THE EMPTY SPACE


Peter Brook

Penguin



EVOKING AND FORGETTING SHAKESPEARE

Peter Brook

NHB



THE QUALITY OF MERCY

Peter Brook

NHB



THERE ARE NO SECRETS


Peter Brook

Bloomsbury



CONVERSATIONS WITH PETER BROOK (1970-2000)


Margaret Croyden

Faber & Faber



THE SHIFTING POINT


Peter Brook

Methuen



TIP OF THE TONGUE

Reflections on Language and Meaning.

Peter Brook

NHB



THE INVISIBLE ACTOR

Yoshi Oida

Bloomsbury



AN ACTOR'S TRICKS

Yoshi Oida

Bloomsbury



AN ACTOR ADRIFT


Yoshi Oida

Methuen



THE INVISIBLE ACTOR

Yoshi Oida

Bloomsbury



SHAKESPEARE'S ADVICE TO THE PLAYERS

Peter Hall

Oberon



EXPOSED BY THE MASK


Peter Hall

Oberon





TURE AND FALSE

David Mamet

Faber & Faber



THE ACTOR AND THE TARGET

Declan Donellan

NHB



RESPECT FOR ACTING


Uta Hagen with Haskel Frankel

Wiley



MEISNER IN PRACTICE

Nick Moseley

NHB



SELECTED WRITINGS

Antonin Artaud

University of California Press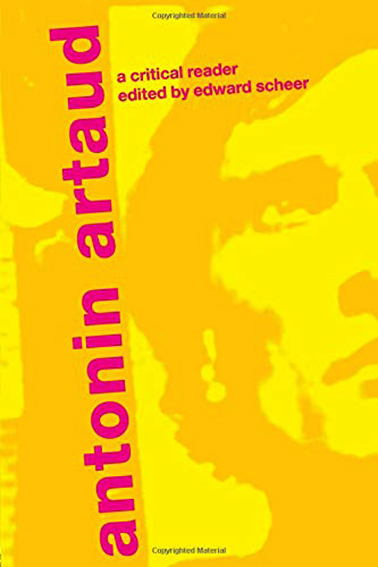 ANTONIN ARTAUD


Esays from famous thinkers edited by Edward Scheer

Routledge



THE THEATRE AND ITS DOUBLE


Antonin Artaud

Translated by Victor Corti

Alma Classics



ARTAUD'S THEATRE OF CRUELTY

Albert Bermel

Bloomsbury



LIFE BEHIND THE MASK

Didier Mouturat

Sussex Academic Press



AFFECTIVE PERFORMANCE AND COGNITIVE SCIENCE

Edited by Nicola Shaughnessy

Bloomsbury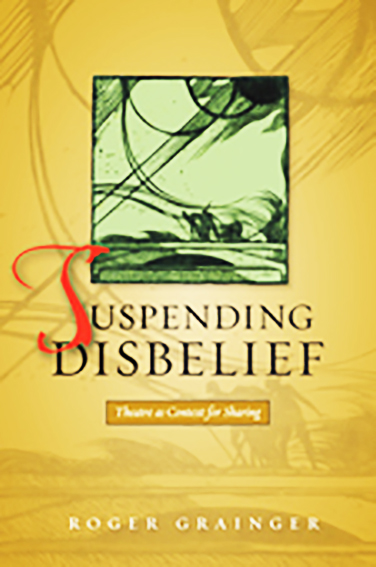 SUSPENDING DISBELIEF


Roger Grainger

Sussex Academic Press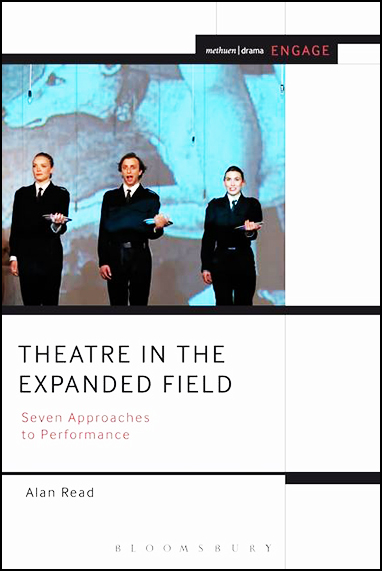 THEATRE IN THE EXPANDED FIELD


Alan Read

Bloomsbury



THE EDINBURGH FRINGE SURVIVAL GUIDE


Mark Fisher

Methuen



THE CONTEMPORARY ENSEMBLE


Interviews with theatre-makers.

Edited by Duska Radosavljevic

Routledge



THE FIELD OF DRAMA

How the signs of Drama create meaning on stage and screen.

Martin Esslin

Methuen



THE THEATRE OF THE ABSURD


Martin Esslin

Bloomsbury



RHAPSODY FOR THE THEATRE

Alan Badiu

Verso



PERFORMANCE THEORY


Richard Schechner

Routledge




DICTIONARY OF THE THEATRE

Terms, concepts and Analysis

Patrice Pavis



THE ANALYSIS OF PERFORMANCE ART

Anthony Howell

Routledge





TELLING THE TRUTH
HOW TO MAKE VERBATIM THEATRE


Robin Belfield

NHB



MAKING THEATRE

The frazzled drama teacher's guide to devising.

Joss Bennathan

NHB



DEVISING THEATRE WITH STAN'S CAFE

Mark Crossley and James Yarker

Bloomsbury





GRAFT
TALES OF AN ACTOR


Steven Berkoff

Oberon



THE WORKING ACTOR


The essential guide to a successful career

Paul Clayton




ACTING CHARACTERS


20 essential steps from rehearsal to performance

Paul Elsam




HOW TO STOP ACTING

Harold Guskin

Bloomsbury



THE ACTOR'S GUIDE FOR CREATING A CHARACTER

Willaim Esper teaches the Meisner Technique

Anchor books



ACTING
THE BASICS

Bella Merlin

Routledge



ACTIONS THE ACTOR'S THESAURUS

Marina Calderone and Maggie Lloyd Williams

NHB



THE GOLDEN RULES OF ACTING

Andy Nyman

NHB



THE ROUTLEDGE COMPANION TO PUPPETRY AND MATERIAL PERFORMANCE


Edited by Dassia Posner, Claudia Orenstein and John Bell.

Routledge



DRAMATIC ADVENTURES IN RHETORIC


A guide for Actors, Directors and Playwrights

Giles Taylor and Philip Wilson

Oberon



TACKLING TEXT (AND SUBTEXT)


A step by step guide for actors

Barbara Houseman

NHB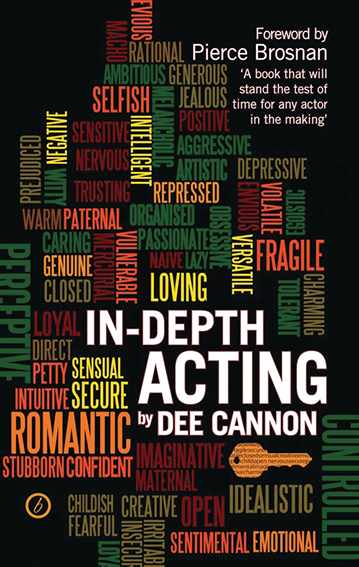 IN DEPTH ACTING

Dee Cannon

Oberon



ACTIONING AND HOW TO DO IT


Nick Moseley

NHB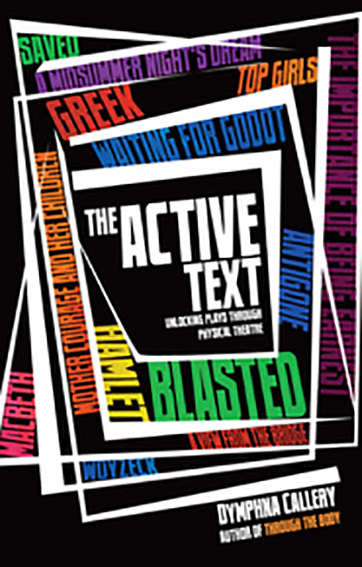 THE ACTIVE TEXT


Unlocking plays through physical theatre

Dymphna Callery

NHB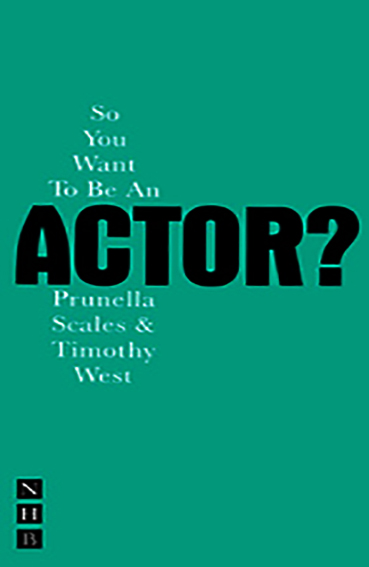 SO YOU WANT TO BE AN ACTOR?

Prunella Scales and Timothy West

NHB





FACING THE FEAR


An Actor's Guide to Overcoming Stage Fright.

Bella Merlin

NHB



A PRACTICAL HANDBOOK FOR THE ACTOR

Melissa Bruder, Lee Cohn, Madeleine Olnek, Nathaniel Pollack, Robert Previto, Scott Zigler

Vintage




THE PISCATOR NOTEBOOK

Judith Malina

Routledge



STEPPING STONES


Ingemar Lindh

Routledge



ACTING UP

David Hare

Faber & Faber



THE CHARISMATIC CHAMELEON

Leslie O'Dell

Sussex Academic Press



THE PRESENCE OF THE ACTOR

Joseph Chaikin

TCG



THE THEORY OF THE MODERN STAGE


From Artaud to Zola, an introduction to modern theatre and drama

Edited by Eric Bentley

Penguin



ETTIENNE DECROUX AND HIS THEATRE LABORATORY

Marco de Marinis

Routledge



THE CECROUX SOURCEBOOK

Edited by Thomas Leabhart and Franc Chamberlain

Routledge



BOOK OF SIDES

Original, short scenes for actors and directors

Dave Kost

Focal Press




THEATER FOR BEGINNERS

Richard Maxwell

Theatre Communication Group



WHY IS IT SO FUNNY?

John Wright

NHB



THEATRE IN PRACTICE


A Student's Handbook

Nick O'Brien and Annie Sutton

Routledge



IT'S ALL ALLOWED
THE PERFORMANCES OF ADRIAN HOWELLS


Edited by Deidre Heddon and Dominic Johnson

LADA



AVANT GARDE THEATRE 1892-1992


Christopher Innes

Routledge



LIVENESS
Performance in a mediatized culture.

Philip Auslander

Routledge



THEATRE AS SIGN SYSTEM
A Semiotics of Text and Performance

Elaine Aston and George Savona

Routledge



THE IMPROVISATION BOOK

John Abbott

NHB



IMPROVISATION IN REHEARSAL

John Abbott

NHB



THE IMPROV HANDBOOK

Tom Slinsky and Deborah Frances-White

Bloomsbury



THE SEMIOTICS OF CLOWNS AND CLOWNING

Paul Bouissac

Bloomsbury



THE ROUTLEDGE COMPANION TO PUPPETRY AND MATERIAL PERFORMANCE

Dassia Posner and others

Routledge



THEATER GAMES FOR THE LONE ACTOR
A HANDBOOK


Viola Spolin

Northwestern University Press



The Calder Bookshop & Theatre. 51 The Cut SE1 8LF. 020 7620 2900.