We are now back to taking groups of 10 people max.


Our no-frills basement room and our theatre are available for booking as rehearsal space whenever the shop is open, for £18 pounds per hour. Each caters to different needs; both are available to book by phone or via email. Bookings may be cancelled or changed 72 hours or more beforehand.




We offer a private, intimate space which is yet
generous, equipped with chairs and tables and lit by
fluorescent strip lights. It measures 17' by 27'
(5.2 x 8.2m) and includes a handsome piano.
As opposed to the theatre space available upstairs,
this room is secluded and relatively soundproof,
making it an ideal choice for filming.



Our unique theatre is separated from the bookshop by
a partition, which blocks light but does allow some
noise from the shop to come through.

It seats 32, and the stage measures
17'0'' by 9'8'' (5.2 x 3.0 m).



We don't usually hire the theatre for performance, as
our company puts on its own in-house productions.
However, we are happy to consider single-night events
and performances, so long as we are not involved in
promotion or box office. The price for such an event
would be £160 for three hours, from 6 to 9 pm.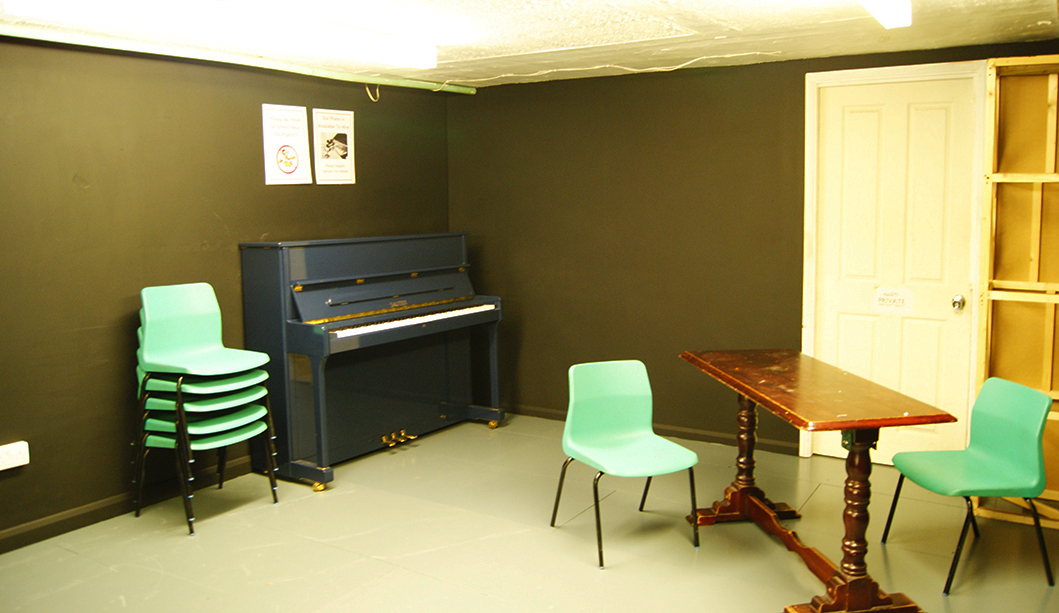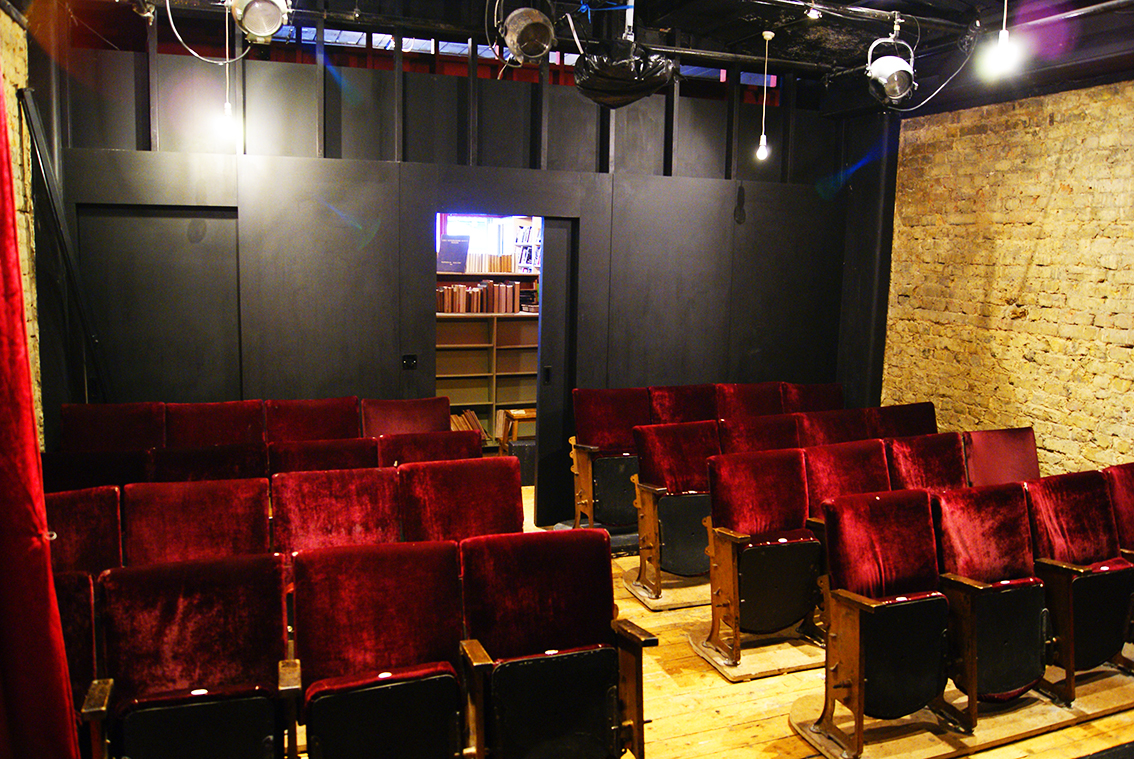 Terms and Conditions

We are mainly a theatre venue, we don't host any party celebrations, weddings, birthdays, hen nights, or religious events.


Making a booking:
We take payment in advance to secure our bookings.
Rehearsals and events including performances should begin and end within the time of the booking. This includes setting up and packing away anything you might need.
Please clean up after yourself; remember to remove not only any rubbish but also any paper marks, etc.


For purposes of rehearsal:
The theatre and the rehearsal room only comfortably accommodate a maximum of ten to twelve people.
Please keep this in mind when making your booking.


For auditions:
Consider that we don't have a large waiting area; we can accommodate 2 people max at the time. Not suitable for open auditions.


For events and performances:
We consider a 'performance' to be any activity for which you will be receiving an audience, whether tickets are free or entrance is paid.
We don't host music evenings.
The theatre's maximum capacity is 32. If more people turn up than the theatre can accommodate, we will either charge extra or cancel the event.
We only accept bookings for one-day events or performances and cannot accommodate a long run.
You must take care of your own box office and promotion.


Regarding cancellations:
We offer a full refund for cancellations made 72 hours or more before the booked date.
If you have booked multiple dates and must cancel more than two, we may cancel all remaining sessions in the booking.


The Calder Bookshop & Theatre. 51 The Cut SE1 8LF. 020 7620 2900.