ENDED 25TH MARCH 2023:
SEPTEMBER
A new play by Tereza Briggs Novaes.
"September" is a new play about love, betrayal and murder that links General Pinochet's coup in Chile on September 11, 1973 and the attacks on New York, on September 11, 2001.
Three lives, two 9/11.
Brazilian theatre director and playwright Tereza Briggs-Novaes has devised a play that spans over three decades and looks at the issue of personal responsibility for great political events.
With
Stephanie Ellyne
John Terence
Bianca Beneduzi
Lukas Rimkus
Directed by Tereza Briggs-Novaes
THEATRE

ENDED 10 DECEMBER 2022
THE CRITIC
With Gary Heron and Gemma Pantaleo,
Directed by Sally Ripley.

Hugh is a renowned theatre critic who seems to have
everything a telegenic 50-something could possibly want:
success, adoring fans, money. Even a basic understanding
of Twitter.

Privately it's another story. He has no real friends and gets regular death threats. And tonight, someone who bears a very real grudge against Hugh is planning to exact their revenge, once and for all...
photos: Robert Piwko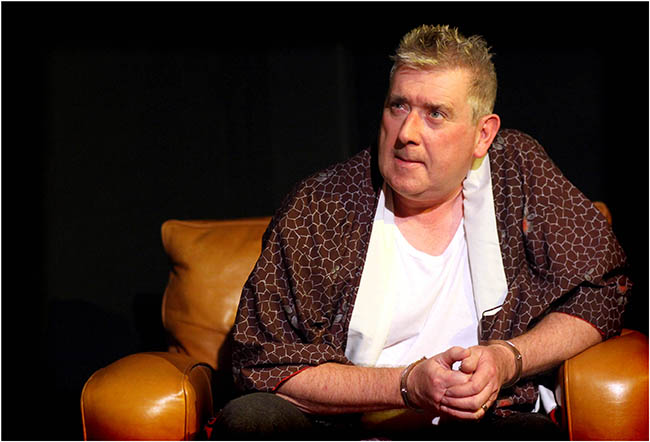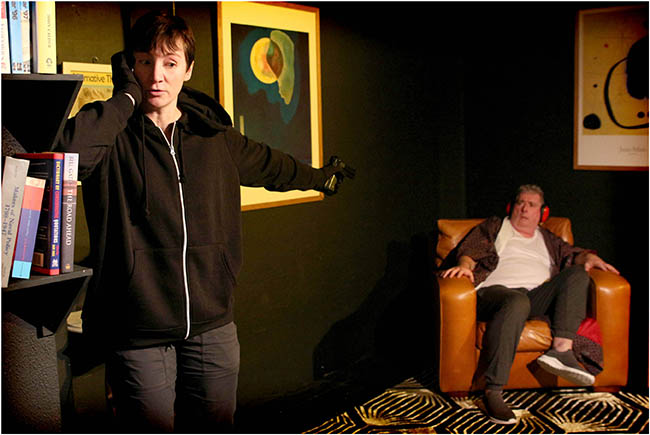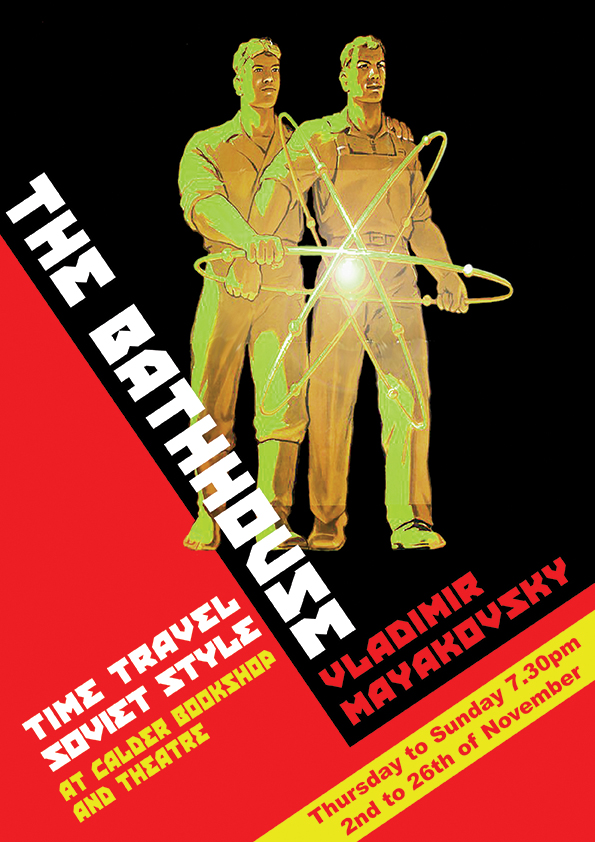 The Calder Bookshop & Theatre. 51 The Cut SE1 8LF. 020 7620 2900.