G3
David Greig, Trevor Griffiths, Linda Griffiths, Matt Grinter, Carl Grosse, Nick Grosso, John Guare,
Stephen Adly Guirgis, Tanika Gupta, Dani Gurira.


PLAYS 1
DAVID GREIG


Includes: Europe, The Architect, The Cosmonaut's Last Message To The Woman He Once Loved In The Former Soviet Union.

Bloomsbury



MIDSUMMER


David Greig
Gordon McIntyre

Faber & Faber



THE COSMONAUT'S LAST MESSAGE TO THE WOMAN HE ONCE LOVED IN THE FORMER SOVIET UNION

David Greig

Methuen



EUROPE
THE ARCHITECT

David Greig

Methuen



THE SPECULATOR
David Greig


THE MEETING
Lluisa Cunille Translated by John London

Methuen



TOUCHING THE VOID

David Greig

Based on the book by Joe Simpson.

Faber & Faber



VICTORIA


David Greig

Methuen



YELLOW MOON


David Greig

Faber & Faber



SONS AND LOVERS

Trevor Griffiths

Based on D.H. Lawrence.

Spokesman





THEATRE PLAYS II
TREVOR GRIFFITHS

includes: Oi for England, Real Dreams, Piano, The Gulf Between Us, Thatcher's Children, Who Shall be Happy...?, Camel Station.

Spolesman




BILL BRAND
The Screenplays


Trevor Griffiths

Spokesman



MAGGIE AND PIERRE
THE DUCHESS

Two plays by Linda Griffiths

Playwrights Canada Press



ORCA


Matt Grinter

NHB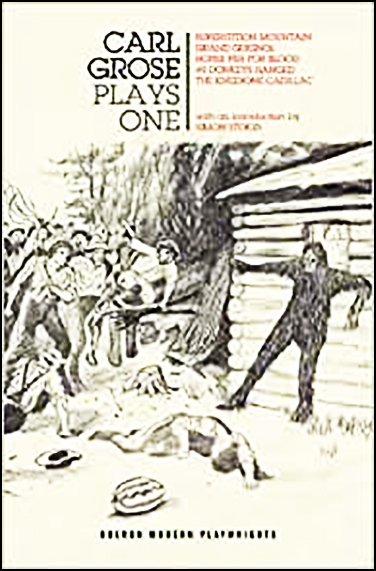 PLAYS ONE
CARL GROSE

Includes: Superstition Mountain, Grand Guignol, Horse Piss for Blood, 49 Donkeys Hanged, The Kneebone Cadillac.

Oberon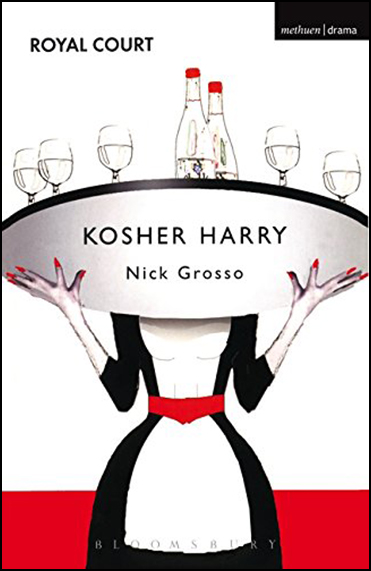 KOSHER HARRY

Nick Grosso

Methuen



PLAYS 1 JOHN GUARE

Includes: The House of Blue Leaves, Landscape Of The Body, Bosoms And Neglet, Six Degrees of Separation.

Methuen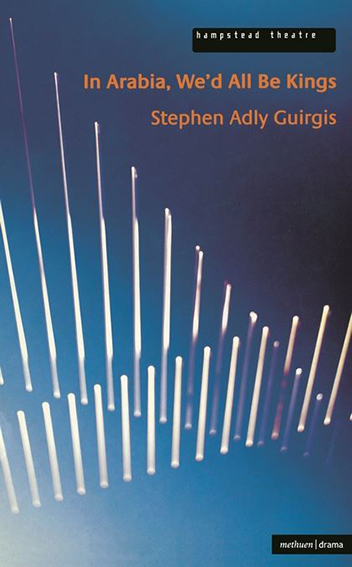 IN ARABIA, WE'D ALL BE KINGS


Stephen Adly Guirgis

Methuen



JESUS HOPPED THE "A" TRAIN


Stephen Adly Guirgis

Methuen



THE LAST DAYS OF JUDAS ISCARIOT


Stephen Adly Guirgis

Methuen



THE MOTHER FUCKER WITH THE HAT


Stephen Adly Guirgis

Methuen



GLADIATOR GAMES


Tanika Gupta

Oberon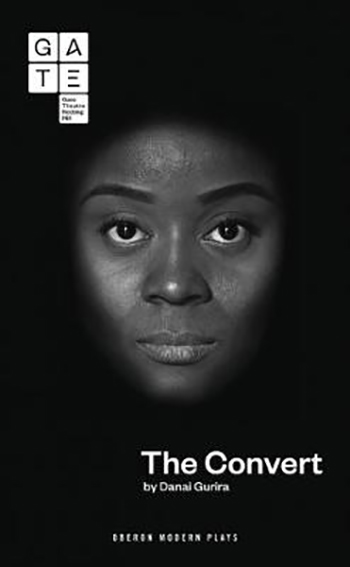 THE CONVERT

Danai Gurira

Oberon



The Calder Bookshop & Theatre. 51 The Cut SE1 8LF. 020 7620 2900.