A NEW HOPE FOR MEXICO

Andres Lopez Obrador



THE CLINTONS ANTI WORKING CLASS RECORD

Jack Barnes



FEAR - TRUMP IN THE WHITE HOUSE

Bob Woodward



TRUMP AND THE PURITANS

James Roberts and Martyn Whittock



THIS IS NOT PROPAGANDA

Peter Pomerantsev




HOW DID WE GET INTO THIS MESS?
Politics, Equality, Nature

George Monbiot



THE CASE FOR THE GREEN NEW DEAL

Ann Pettifor




AFTER GOEENGINEERING
Climate Tragedy, Repair and Restoration

Holly Jean Buck



THE NO-NONSENSE GUIDE TO DEGROWTH AND SUSTAINABILITY

Wayne Ellwood




TO HOT TO HANDLE?
The Democratic Challenge of Climate Change

Rebecca Willis



THE ENIGMA OF EUROPE

A collection of essays.



WELCOME TO THE POISONED CHALICE
The destruction of Greece and the future of Europe.

James K. Galbraith



TWILIGHT OF THE ELITES
prosperity, The Periphery and the future of France

Christophe Guilluy



CRISIS IN THE EURO ZONE

Costas Lapavitsas and others.



AGAINST THE TROIKA

Heiner Flassbeck and Costas Lapavitsas



DEGROWTH

Giorgos Kallis



WAYPOINTS
Towards an ecology of political mindfulness

Phil Cohen



THE PROGRESS OF THIS STORM
Nature and Society in a Warming World

Andreas Malm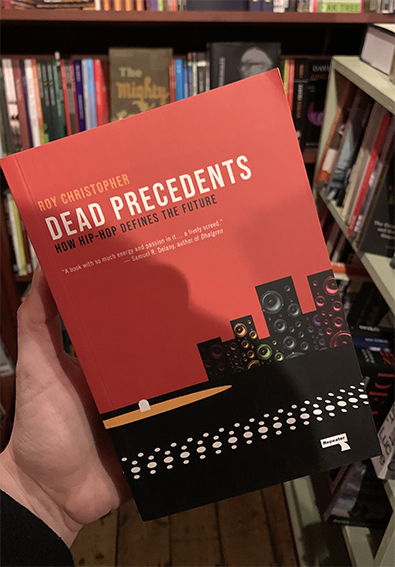 DEAD PRECEDENTS

How hip-hop defines the future.

Roy Christopher



CAPITAL IS DEAD.
IS THIS SOMETHING WORSE?

McKenzie Wark



FUTURE HISTORIES

How Ada Lovalace, Tom Paine and the Paris Commune can teach us about Digital Technology.

Lizzie O'Shea



GRAVE NEW WORLD

The end of globalizationa, the return of history.

Stephen D. King



IN THE LONG RUN WE ARE ALL DEAD

Keynesianism, Political Economy and Revolution.

Geoff Mann



The Calder Bookshop & Theatre. 51 The Cut SE1 8LF. 020 7620 2900.